Wonder is a powerful reader for Wikipedia. Quickly find an article, browse and enjoy the reading. It's the best way to research and learn with Wikipedia.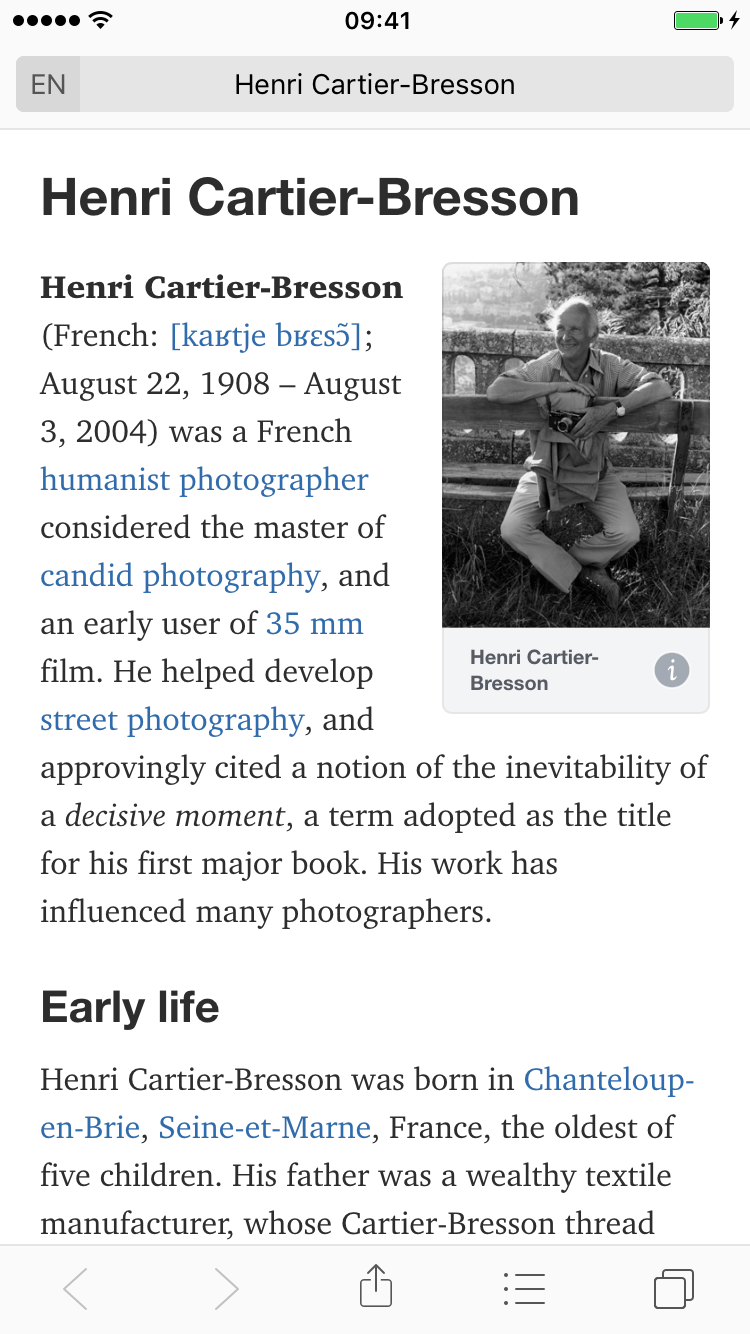 A Web Browser…

Navigate and read in a familiar browser-like interface. With a search bar, navigation buttons, browsing history and tabs, you'll feel right at home. Focus on your search, without distractions.

…designed for Wikipedia

Wonder is not any browser, it's tailored for Wikipedia. Use the table of contents to quickly jump around an article or easily switch between languages. The custom layout offers a great reading experience in both portrait and landscape.
Notable Features
Familiar browser-like interface
Switch between tabs
Optimized for portrait and landscape
Browse read articles in the history
Read an article in another language
Easily access your favorite languages
Rich search results with descriptions and images